Supporting Advance Care Planning Discussions
A resource for health care providers
Please read the information on this page before proceeding to the staff training introduction and units. If you have already started the training, you can return to the Training Units menu here.
What is advance care planning?
Advance care planning is a way for an individual to communicate personal values, wishes and preferences for future care. This information helps to ensure that those involved in decisions about their care, (health care teams, family members, carers and others important to the individual), understand what is important to an individual if they become unable to share their wishes in the future.
Often only people facing a life-threatening condition consider planning for their future care. However, we all face these issues, whether about ourselves or someone we care for. In addition, restrictions associated with the ongoing COVID-19 pandemic may have an impact on choices and preferences about future care plans. With this in mind, discussions about advance care planning are more important than ever.
Who is this resource for?
Health Care Providers: This resource has been designed for health care providers (clinical and non-clinical health care staff) to increase awareness and understanding of advance care planning. We hope that this will support communication and shared decision making.
Whatever your current level of involvement in advance care planning, this training will give you a valuable overview of the components of the process. It will also give you tips for supporting individuals with what can be difficult and sensitive conversations about their future care.
Members of the public: This resource has been designed for use by health care providers working within the NHS, but the site is open access and is accessible to all.
Members of the public, including individuals wishing to plan their future care, and their families, friends or carers may also find aspects of the resource helpful for understanding what is involved in advance care planning. However, other resources are available which are more specifically tailored for these groups. These include: ACP Carehomes – Family members - This was a resource developed by our team for families of care home residents at the height of the COVID-19 pandemic. It contains plenty of information that is useful for family members in any context, but please bear in mind that it was designed with Care Home residents, and COVID-19 in mind.
You may also find useful information at Marie Curie – Planning your care in advance and at NHS – End of life care.
If you have specific concerns about your future care, or that of a loved one, do discuss these with your health care providers.
Before you start
The topics covered in this resource, such as care towards the end of life, and death and dying, can be difficult ones to consider for all of us, for either personal or professional reasons. These topics are addressed as sensitively as possible for you, the reader, as well as for the individuals you will be working with as a health care provider. If you find any of the topics in this resource difficult, you may like to talk to a colleague, a manager or a friend. Unit 7, 'Caring for yourself', includes suggestions for looking after your own well-being when dealing with these difficult issues. If you are concerned that this is not a good time for you to undertake this training, you might like to discuss this with your line manager.
Language
Throughout this resource, we have tried to be consistent with the language we are using. The terms we use may be familiar to you already, or you might have words that you prefer, which more accurately reflect your circumstances. We recognise that the language that we use is not universal, but we hope the terms we have used provide clarity.
We use the terms advance care planning and advance care plan
(sometimes abbreviated to ACP) You may use or prefer the terms 'future care planning' or 'anticipatory care planning'. There can be small differences between the terms, but for simplicity, we use advance care planning throughout.
We use the term individual
To refer to the person for whom an advance care plan is being considered.
We use the term family / carer
To refer to a family member, carer or those close to the individual (including partners, friends etc) who is /are actively involved in decision-making to support the individual receiving care.
We use the term health care providers or health care team
To refer to any clinical or non-clinical staff involved in the individual's care, which might include doctors, nurses, paramedics, allied health professionals, health care assistants and administrative / support staff.
Background to this resource
This resource has been developed through a partnership between the International Observatory on End of Life Care at Lancaster University and the Lancashire and South Cumbria Integrated Care Partnership: Pennine Lancashire Clinical Commissioning Groups; East Lancashire Hospitals NHS Trust and the North West Ambulance Service NHS Trust.
It is funded by an Economic and Social Research Council (ESRC) Impact Acceleration Award, and the Lancashire and South Cumbria Integrated Care System (ICS).
The online training draws on key principles about advance care planning, building on recent research.
Staying up to date
As this website is being piloted and evaluated, we will review its content and ensure it remains as accurate and timely as possible. These resources are a work in progress as part of an ongoing project, and we welcome your feedback to ensure they are as helpful and useful as possible.
Meet the Team
This project has been developed by Lancaster University, East Lancashire Hospitals Trust and the North West Ambulance Service. This includes the following colleagues: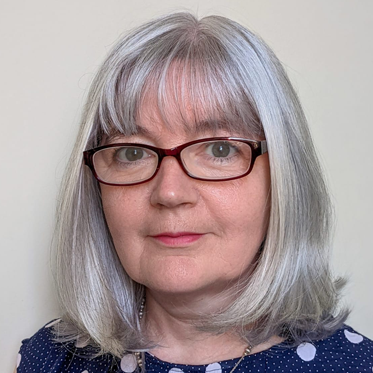 Nancy Preston
Lancaster University
Nancy is a Professor of Supportive and Palliative Care and Co-Director of the International Observatory on End of Life Care at Lancaster University. She is a nurse with an interest in how we care for people at the end of life. She has experience of conducting research in care homes, the community, hospices and hospitals. She has a particular interest in advance care planning and recently conducted a large European study about it in 6 countries.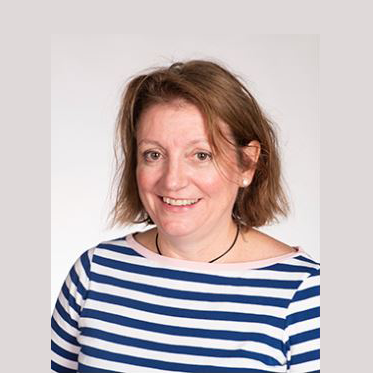 Zoë Cockshott
Lancaster University
Zoë is a Senior Research Associate in the International Observatory on End of Life Care at Lancaster University. With a background in health psychology, her key interests are in the social and emotional impact of serious illness for individuals, their families and the health care professionals involved in their care.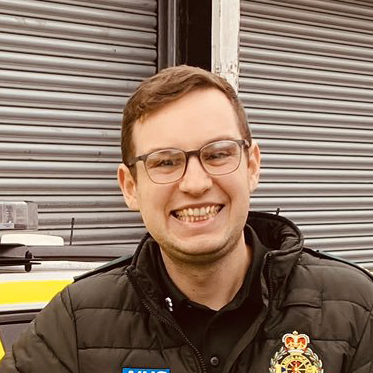 Kieran Potts
North West Ambulance Service NHS Trust
Kieran is a Registered Paramedic and has worked within a large, regional NHS Ambulance Trust for over 10 years in a variety of leadership roles. He currently holds the role of Regional Lead for Palliative and End of Life Care and has a specific interest in resuscitation, advance care planning, clinical leadership and research in the ambulance sector.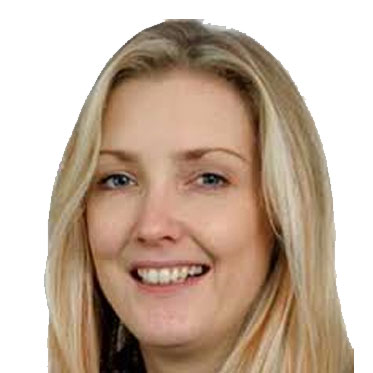 Sandra Varey
Lancaster University
Sandra is a Lecturer in the Division of Health Research at Lancaster University. She has experience of undertaking health research and evaluation in the fields of ageing and palliative care.
Catherine Walshe
Lancaster University
Catherine is a Professor of Palliative Care, and co-directs the International Observatory on End of Life Care at Lancaster University. A palliative care nurse by background, her research focuses on varied aspects of the provision of palliative care.
Carmel Wiseman
East Lancashire Hospitals NHS Trust
Carmel is a Registered General Nurse and has worked for many years in various senior Palliative and End of Life Care roles, across hospital, community and Hospice settings. She has a wealth of experience in Palliative and End of Life Care advance care planning in face to face discussions with individuals and those important to them and delivering and supporting the development of training and education.
Andy Wells
East Lancashire Hospitals NHS Trust
Andy is a Registered General Nurse and has worked within palliative and end of life care in various roles and in a number of settings. He has spent time clinically with patients, supporting them in advance care planning and now delivers education and training, specialising in communication skills and advance care planning.
Acknowledgements
With many thanks for their contributions to the videos in this resource:
James Mitchell
Andrea Partridge
Simon Preston
Dr Kathryn Mannix
Samina Saboor
Dr Philomena Swarbrick
Eli Hourd
All video recordings complied with COVID-19 regulations for England at the time of filming.
And to the wider project planning team for their valuable input, support and expertise
Cathie Melvin
Clinical Research Development Lead, East Lancashire Hospitals NHS Trust
Jayne Lowthion
Senior Planning, Transformation and Delivery Officer, Pennine Lancashire Clinical Commissioning Groups
Sandra Igbodo
Research Manager, North West Ambulance Service NHS Trust
Fred Attwater
Programme Manager Personalised Care, Lancashire and South Cumbria ICS
Dr Alison Moore
Public Health Specialist, Lancashire County Council
Professor Kevin Brazil
and the Queen's University Belfast 'Necessary Discussions' Team, Queen's University Belfast
Contact Us
If you would like to get in touch with us regarding this project or website, please send an email to:

acpsupport@lancaster.ac.uk
This resource has been developed in partnership with: